Focusing on High-Rise Construction
March saw the conclusion of our short-term focused Campaign regarding the risks and considerations when working on High-Rise Construction
The Construction of High-Rise Buildings is often identified as one of the highest risk activities in the UK construction sector.
To complement this short series of Articles we launched a specialist High Rise Construction LinkedIn page, containing specific advice tailored towards issues encountered during High Rise Construction, as well as real life case studies. The full series of Articles can be found by clicking HERE and highlight how Ramskill Martin, and our Products and Services can assist when undertaking this complex endeavour.
We also have a new and exciting short-term focused Campaign planned to commence in early April so watch this space for further updates!
Back To Basics
We are continuing with our ever-popular "Back To Basics" series of Articles. For those of you that are new to this series, "Back To Basics" covers a range of the most common issues and queries that can arise in Construction Contacts and provides specialist advice on how to deal with them.
To be kept in the loop with the latest in the Back to Basics Series of articles, or to browse previous content and topics, click HERE to follow our Specialist LinkedIn page.
Social Media
Following on from our Specialist Social Media pages listed above, we also have the regular Social Media sites where we post a wide range of informative Articles, tips and advice on a wide range of topics within Construction.
To follow us on Twitter, click HERE.
To follow us on LinkedIn, click HERE.
This Month's Article
Continuing the focus on our "Back to Basics" series, this month's article entitled "How to Measure Progress" formed a vital part of the series and details how important it is to have robust processes in place in order to accurately and effectively measure progress. To read this Article and gain a wider perspective on this subject please click HERE
Taking Time Out for Personal Development
It is all too easy to get bogged down and waylaid by day-to-day activities without leaving yourself personal time to learn, focus and develop. Our Sales and Business Development Team have been taking some personal time-out this month to focus on their own personal development and training needs and desires, leading to a better experience for both Colleagues and Clients going forward. As a Business we feel it is important to support our colleagues with their personal development and we will continue to support our Team to pursue these Opportunities whenever they may arise.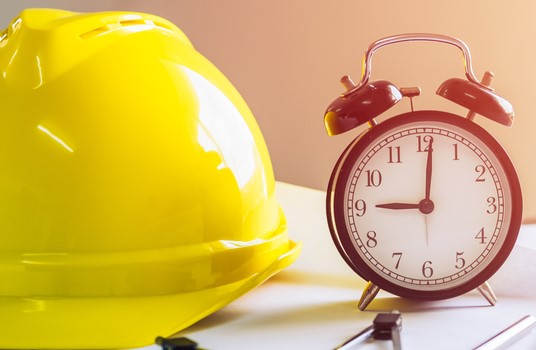 Tick tock tick tock
Don't forget to put your clocks forward on Sunday 27 March!